Why does cargo condition monitoring matter?
Delivery alone is not enough. If your cargo arrives broken, scratched, spoiled or faulty, it wasn't a successful delivery. The condition of your cargo is essential – for a functional supply chain and for customer satisfaction. However, most supply chains only know about the condition of their cargo upon arrival. At that point, it could be too late.

A supply chain needs to be on top of threats to the quality of their cargo. Real-time condition monitoring makes this possible with evidence of every bump in the road. As it is happening. For safer, more consistent deliveries, you shouldn't be in the dark.
What do you gain from real-time cargo condition monitoring?
Most importantly, peace of mind
There is enough guesswork in supply chains as it is. Today, guesswork about the condition of your goods is optional. With access to condition data, you can know definitively.
You know whether your cargo is kept at the right temperature & humidity.

You know whether your cargo did or did not sustain shocks.

You know whether your container was only opened when it was supposed to be.
In the case of damage, you can piece together the puzzle
A lot can happen during your cargo's journey. This includes damage. On a ship in the middle of the Atlantic or on a transcontinental journey across the Eurasian Steppe, a first-hand account is often nowhere to be found. Real-time condition monitoring provides direct insight into the circumstances of damage that occurs.
During claims, access to evidence
Having evidence of damage, (including when and where, with the help of real-time location tracking), means being able to understand what happened. In turn, this makes it easy to hold relevant parties accountable, and understand the true costs of that damage. For long insurance claim processes, this is powerful information to have.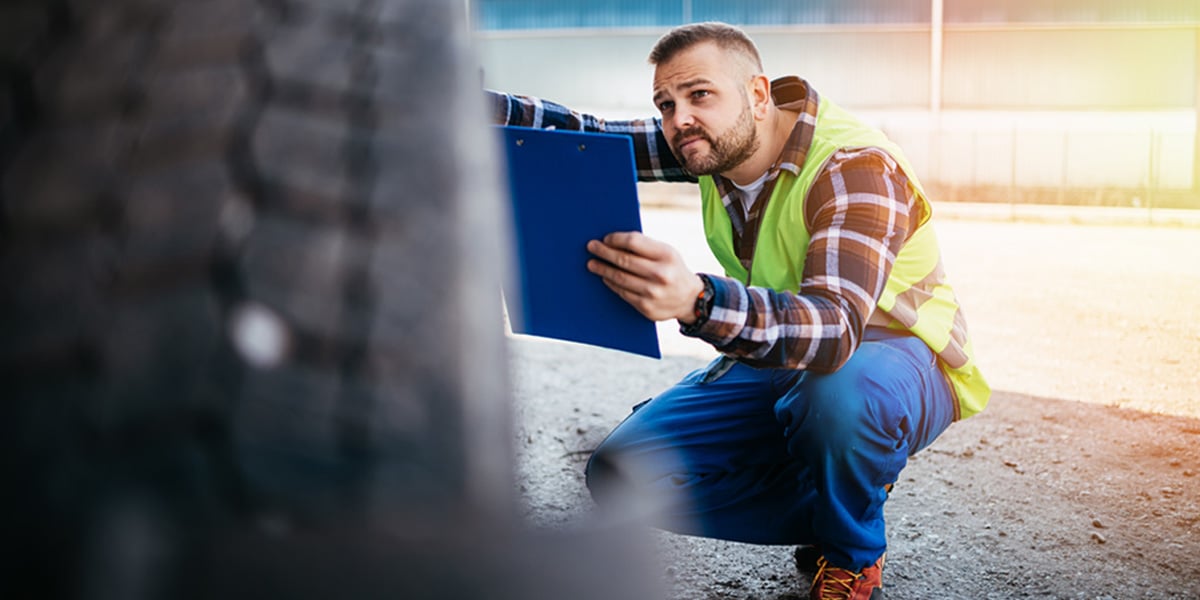 In certain instances, the ability to step in
Scenario: you are alerted that the temperature has risen inexplicably on your cargo! While you may not be able to intervene if the container is in the middle of the ocean, in some cases this immediate prompt can save the day. Real-time condition data lets you know when to investigate and where, whether that is temperature & humidity deviation or exposure to shocks, tilts or light.
Data to support long-term planning
Saving your cargo may not always be possible, but the impacts of the condition data does not stop there. Long-term condition data ensures that you can identify patterns in your supply chain and optimise for the future. This means having tangible data to support investments in protective packaging, knowing where packaging investments may be unnecessary, identifying damage-prone routes & transport modes or even unreliable logistics service providers.
Condition data… Which conditions matter?
Temperature
Many types of cargo have temperature requirements during shipping. Most obviously are the strict requirements of shipping perishable goods in cold chains. But there are other examples too. For instance, electronic equipment, pharmaceuticals and temperature sensitive chemicals all face temperature risks in the supply chain.
Humidity
Improper humidity levels can impact nearly every type of shipment, from food & perishables to textiles & electronics. Keeping a close eye on the humidity, particularly when shipping through humid climates, is a must.
Shock & tilt
Sensitive cargos like electronic equipment or soft fruits are easily damaged when exposed to shocks and tilts. Knowing the occurrence of shocks or tilts, as well the magnitude of the shock or tilt, helps determine the cause and prevent similar occurrences in the future.
Light detection​
If a shipping crate or container is opened during its journey, the cargo is exposed to daylight. Perhaps it is an indication of theft. Perhaps, customs officers are investigating the contents of your cargo. Or maybe it is the driver, who is checking on the cargo after a hard jolt. Whichever the scenario, unexpected light exposure is a signal to investigate.
Unlocking true visibility with condition & location data
Condition monitoring is a powerful tool for supply chain management, but a lot of its functionality is amplified when combined with location data from real-time cargo tracking.
Visilion for condition monitoring and location tracking
Visilion is a smart, IoT-based solution from Sony for continuously monitoring the condition of cargo during transport. Physical trackers are attached to the shipment, and they continuously upload data to a cloud service. This data is then analysed and made available to users via the web interface. With Visilion, supply managers know exactly what's going on during transport and exactly what shape their shipments will arrive in.​