What is asset tracking?
Many businesses have physical assets that they own or lease. In fact, most businesses have a great number of assets. Somehow, you have to keep track of them all. Losing track can cost your business time, money and customers.
Asset tracking can go by many names: equipment tracking, vessel tracking, vehicle tracking, truck tracking, rental tracking and the list goes on. But no matter the name, the bottom line is that if your business has valuable and movable assets, a tracking solution improves your asset utilisation. How?
A dedicated tracking solution will reduce the effort it takes to locate your assets. Knowing where your assets are and how they move improves your utilisation ability, helps you identify inefficiencies in their utilisation, schedule maintenance and replace them if they are lost or stolen. But there's more to it. Today, advanced asset tracking stretches the definition of 'tracking' to its limits.
Let's jump into it.
Conventional or advanced asset tracking – what's the difference?
There are many generations of asset tracking technology that have vastly different capabilities. The defining characteristic of more conventional forms of asset tracking are the manual steps. Barcode, the first asset tracking system, revolutionised inventory management and asset management systems. While small and easily applied, barcodes only work when manually scanned. Similar systems – QR codes, passive RFID asset tracking and NFC – have the same limitation.
Relying on manual steps means tracking your assets takes time, energy and even then, is still subject to human error. More importantly however, manual steps means that no information exists since the last scan – making guesswork and estimations unavoidable.
Advanced asset tracking, on the other hand, provides real-time updates with minimal manual steps. This current standard is built on IoT technology, and enables a wide variety of insights. With real-time tracking, you can know where assets are, whenever. You can also have immediate knowledge of location and condition which makes it easy to manage, partition and understand your fleet – critical steps to improving your resource planning and maximising your asset utilisation.
Determining if real-time tracking is right for your business
While real-time asset tracking can benefit a wide range of businesses, it is particularly suitable for those that own or lease mobile, high-value assets. Mobile, high-value assets include:
Heavy equipment, construction equipment, generators, or heavy-duty vehicles.

A range of vehicles: busses, trucks or even yacht charters.

Many types of transport and logistics equipment fit this description too, such as racks, chassis, containers, tanks or trailers.
These assets are easy to lose track of without a tracking solution. They also cost too much not to use. Inefficiencies, idle time, standstills, thefts and insurance premiums are costs that add up, making under-utilisation a ball and chain for many businesses. A business not restrained by wasted resources is a business with infinite room for growth.
What you can gain from advanced, real-time asset tracking
With real-time tracking you will have a direct line of sight to your valuable possessions. You can know where they are at any given moment, when they moved and their movement over time. Alongside location, an advanced tracking solution can also monitor temperature, humidity, shock, tilt and light in real time to help you optimise the condition of your assets. With this data, your business can meaningfully improve asset utilisation for a higher return on investment.

Being able to share data on the location and condition of your asset can be beneficial to your business, but it has other benefits too. The data you gather can be shared with customers to add value and increase satisfaction. Not to mention, better utilisation of assets minimises overproduction and reduces waste, making an advanced tracking solution a more sustainable choice.
The key benefits, summarised
Increase ROI through improved asset utilisation
Improve operational efficiency, saving time, labour and resources
Recover lost or stolen assets easier and faster
Turn any asset into a smart asset
Decrease insurance and maintenance costs by reducing unnecessary assets
Create new customer services based on asset tracking data
Increase customer satisfaction and trust through data sharing
Make strategic decisions with usage patterns
Utilise better to create a more sustainable business and planet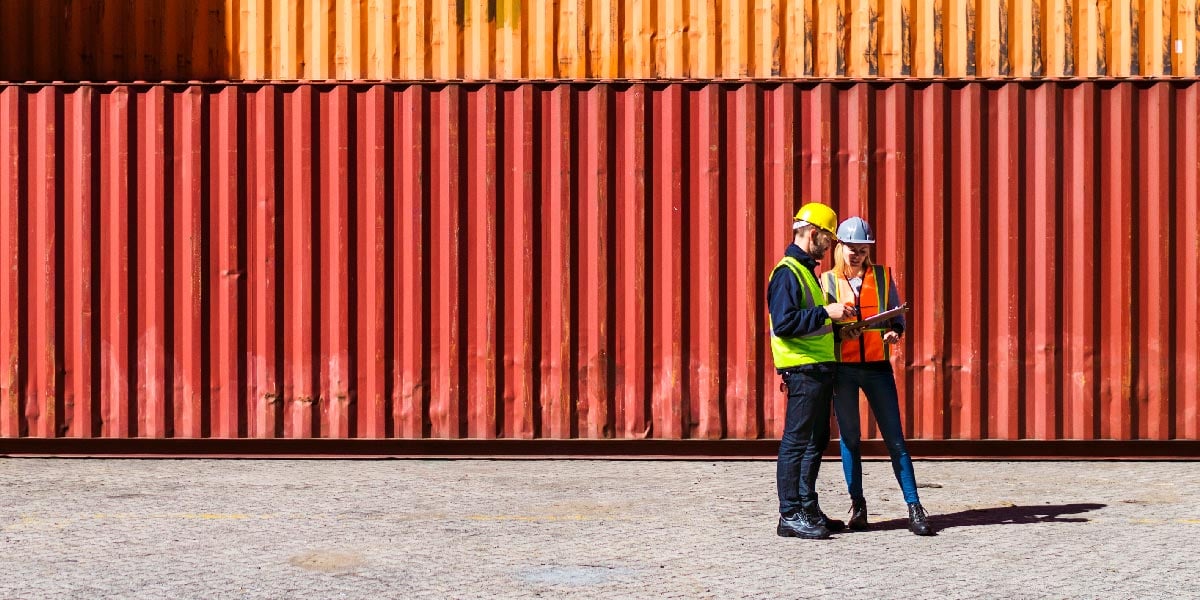 In practice: 5 questions that real-time asset tracking can answer
If real-time asset tracking seems right for your business, you might want to dive into the specifics. What does real-time tracking your equipment, machinery or vehicles mean in practice? Below are five questions that you could answer about your assets.
1. Are my assets where they should be?
For many businesses, assets can be anywhere. They could be overseas, in bustling city centres, remote forests, deep underground or even on the move. The assets could also be in the hands of partners, clients or leasers.
Without asset tracking, you'll have to assume the location of your assets, or physically locate them. Either way, this can be problematic, costly and time consuming, particularly when your assets are moving, difficult to access or used by third parties.
Knowing where your valuable vehicles, machinery and equipment are at any given moment means you can act immediately when something unexpected happens. On top of that, recovery from loss or theft isn't as difficult if you know when and where.
2. Are my assets moving?
Your assets are not static, and their location can be unpredictable. A single location ping does not hold true forever. An asset may patiently sit unused for years, until it is moved at a moment's notice. This not only makes asset tracking difficult, but it might also be a sign that something is wrong.
A continuous stream of location data helps you locate and utilise assets, enabling the highest possible return on investment. Without real-time movement tracking, undocumented movements can cause assets to be lost, forgotten, inaccessible or difficult to find – wasting your business' resources.
3. How did my assets move over a period of time?
You can learn a lot from the past. Location history enables strategic decisions based on usage patterns. Accurately tracking the location history of your assets may even be fundamental to your business model. If you are renting or leasing your assets, you need to know how long your asset is at a specific location, within a geofence or how it moves during a span of time.
Without asset tracking, you may not fully understand the way your assets are actually used over time. Not to mention, if your business relies on data such as this, your invoices and accounting could be wildly inaccurate.
4. How do I manage all my assets?
The number of assets a business owns can be huge. Asking the questions about location and movement of your assets can mean asking the same questions thousands, if not millions of times.
Without asset tracking, endless resources could be spent on asset management. Locating assets, utilising assets and resource planning take significantly more time and money without a full picture of all your business' assets. On top of that, with inadequate utilisation, your business may be compensating with more assets than needed.
5. Do I have the right number of assets?
Evaluating your business' assets is a never-ending process. It can be particularly difficult without a complete or accurate picture. Knowing how many assets you have, where they are and how they have been used might reveal a need for new investments, or that the real solution lies in breathing new life into old, under-utilised assets.
An efficient business with well-utilised assets avoids paying unnecessary costs on insurance and maintenance. Tracking information will also help you decide when it's time to make new investments and expand business.
Getting answers, with Visilion
The Visilion asset and cargo tracking solution from Sony makes advanced, real-time asset tracking easy.

Visilion solution consists of tracking devices with sensors, a cloud service and a web interface – delivered ready to use. The trackers continuously gather and upload data, which you can view and act on to improve your business. If you need other information besides location, Visilion's alternative sensors make this possible. These sensors can monitor condition data such as temperature, shock, tilt, light or humidity.

Visilion can be integrated with most ERP and TMS systems through APIs. Visilion trackers are easily attached to your heavy equipment, vehicles, machines or other assets of your choosing. You can decide to fix it permanently to the piece of equipment or fix it temporarily and move it between assets as seen fit.

With data from Visilion you can know where your assets are and how to utilise them better to improve efficiency and return on investment. After all, you have questions about your assets. Visilion can answer them.