This week, Sony is releasing a new analytics feature for cargo tracking with Visilion. Peter Ekdahl, project leader, answers three questions about the new feature.
Q: What are heatmap analytics?
A: In a nutshell, you can now visualise your supply chain in the Visilion platform with four different heatmaps. Based on the data collected from your Visilion trackers, you can view heatmaps for 1) departures, 2) arrivals, 3) shocks and 4) dwell times.
Q: What are the heatmaps for?
A: Heatmap analytics are a fantastic tool in your digital supply chain. It helps you dig deeper into your supply chain operations, reveal hidden inefficiencies and analyse your sticking points. In other words, we built heatmap analytics for businesses to understand their supply chains holistically. Heatmap analytics give you access to your supply chain's 'big picture'. Now, you can answer questions about large amounts of transports over any selected timespan:


Do these logistics flows work?

Where are my top bottlenecks?

Which suppliers tend to perform best?




The 'big picture' makes it easy to connect the dots. With the data from heatmap analytics, you are provided with actionable insights. Heatmaps allow supply chain managers to see where shipments go as expected, where they don't, which sites work and which sites don't. Keep in mind, this 'big picture' is made possible with real-time cargo tracking data from Visilion's state-of-the-art trackers, and entirely inaccessible with conventional cargo tracking.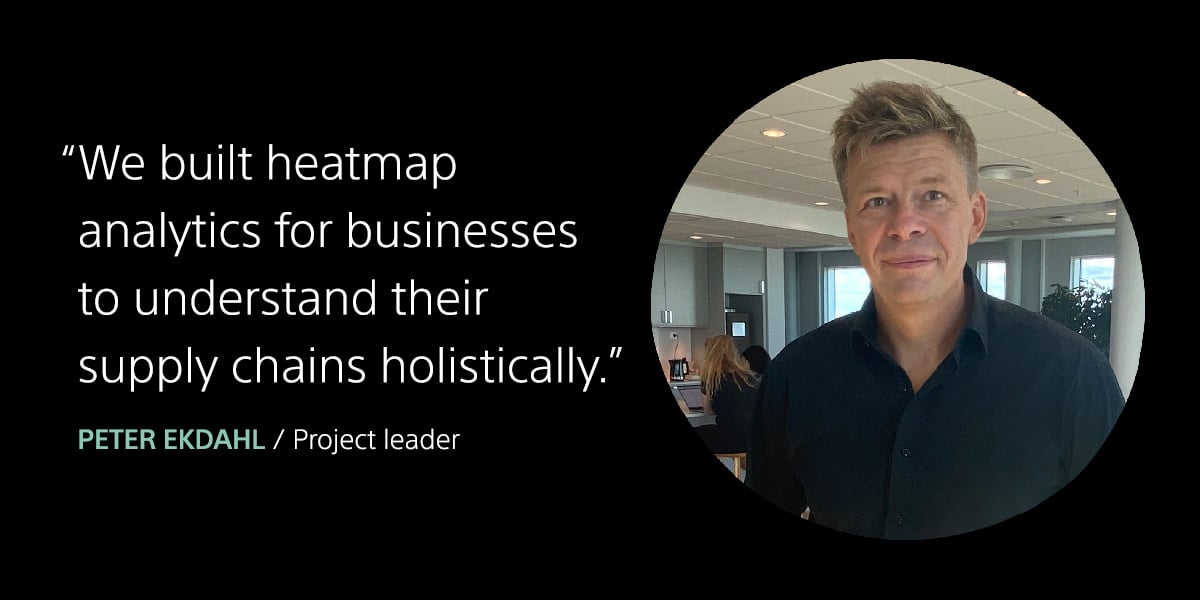 Q: How do you use the heatmaps?
A: In practical terms, the four heatmap views can be adjusted with filters on the time period and severity. You can adjust the filters to get visualised answers to questions like: Where do we have longer than 2 days of delay at departure? Where do we have the longest dwell times? At which transhipment hubs do our goods sustain the most damage?
To illustrate the process, let's say you know that your shipments usually sustain damage between points A and B, but you don't know exactly when it typically occurs. With heatmap analytics, you can easily access and view an overview of your shipments, adjust for the time period in question and turn on the heatmap for damage. Perhaps you discover that in the vast majority of cases, your shipments sustain damage at the arrival destination, not during transit. With help from Visilion's heatmap analytics, you now have evidence that your unloading process doesn't work.
Do you want to learn more about Visilion's heatmap analytics? Get in touch, or see for yourself by booking a demo.
Learn more about Visilion?