Digital

health innovators, your time is now
The healthcare industry is facing new challenges on top of age-old ones. New solutions are needed. Luckily, there is no better time than now for innovation in digital health.

By: Anders Strömberg, Head of the Health Solution Division
Innovation in MedTech, healthcare or pharma can be daunting. These industries aren't exactly known for fast times to market. Take the development of a new drug: the average time to market is around 10 years from discovery to approval.1
The resistance is often discouraging for innovative businesses, but it shouldn't be. In fact, now is not only the prime time to innovate in digital health, but it is needed more than ever.
Here's why.
---
Key takeaways
A more complex understanding of health, new expectations from consumers about personalisation and a rapidly growing amount of health data are new challenges in need of innovative solutions.


Real innovation is now possible with digital health, considering favourable legislation from regulatory bodies, new developments in the health data space and the disruptive effect of the pandemic.



Real-time, bidirectional and contextual data will transform the industry. Digitalisation can make health personal, simple and holistic, as long as it doesn't sacrifice user-friendliness, data quality nor privacy.
---
The new challenges
Beyond being well-regulated, administrative and requiring extensive amounts of research and development, the healthcare industry is facing new, growing challenges. Here are three that stand out.
1. Health is more complicated than we thought
Health is growing more complex by the day. For one, we are developing a deeper understanding of diseases at a molecular level. A further complication is the growing need for personalised medicine for specific populations.
The result is that clinical trials are growing in numbers, size, scope, across borders and involving the setup of multiple centres. This means more complexity in drug discovery as well as longer timelines for research. Of course, this also means steeper and steeper price tags on development.
2. Giving people the care that they want
Another challenge for these industries is changing expectations. Take the case of MedTech devices. While the look and feel of the device matters, the level of personalised service it can provide is becoming more important.2
A recent survey by the mSafety team points in this direction. More patients with chronic conditions have experienced remote care, have used personalised devices for managing their condition and are wanting these features from their services.
However, this may not be possible without the right tools. Many options don't fit the bill. Even though digitalisation is everywhere, simple and intuitive end-user experiences are not.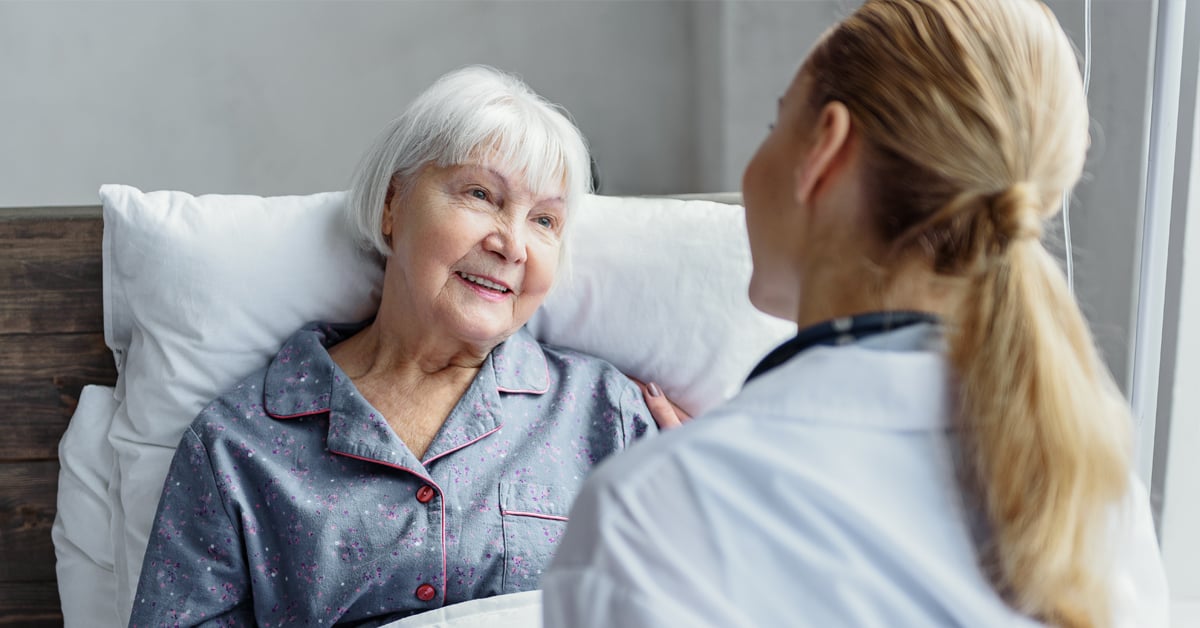 3. Can we handle the data?
In the growing space of digital health, the last challenge is data management. The amount of data collected today is already enormous. As digital health grows, the questions of how to categorise, sort, qualify and manage the data will only become more important.
The data must work for its intended purpose. It must also be effective in the long term. Take for instance the application of Artificial Intelligence to health data, where it is critical that the learning models can be continually explained, proven and adjusted.
The winds of change
These challenges – a more complex understanding of health, changing expectations of care and the difficulty of data management – are in need of innovative solutions. For starters, there is significant room for improvement. Not only that, as the world turns increasingly digital, underdeveloped digital health systems pose a threat to health and cybersecurity.
As it turns out, the time is ripe for innovative digital health solutions.
New regulation in service of innovation & privacy
Regulatory requirements around health data have seemed to change their tune. It goes without saying that adhering to patient safety and privacy is always front and centre. Still, many regulatory bodies are recognising that innovation can coexist with safety and privacy.
The United States Food and Drug Administration (FDA), for instance, are both providing guidance for cybersecurity in medical devices,3 as well as a Digital Health Innovation Action Plan.4 In other words, the possibilities of digital health are being accepted by regulatory bodies – as long as security is considered from the start.
The many possibilities of health data
There is a growing appreciation for the possibilities of 'casual' data collection.5 After all, there are many elements of digital health that have nothing to do with medical certification. Pure health data collection without diagnosis is an area with plenty of unexplored potential.
Take the recent review of wearable solutions used for early detection of SARS-CoV-2 infection.6 Here, data collection and AI have proven themselves valuable for exploring areas that were hard to investigate in the past.
Many organisations are laying the groundwork for this new era of health. The work done in the EU around alignment will be essential for integration of data sources.7 There are also several initiatives in the pharmaceutical industry done in the same data-sharing spirit to facilitate innovation.8
All this makes the potential of health data obvious. Only two questions remain: how do we leverage it? And who will do it?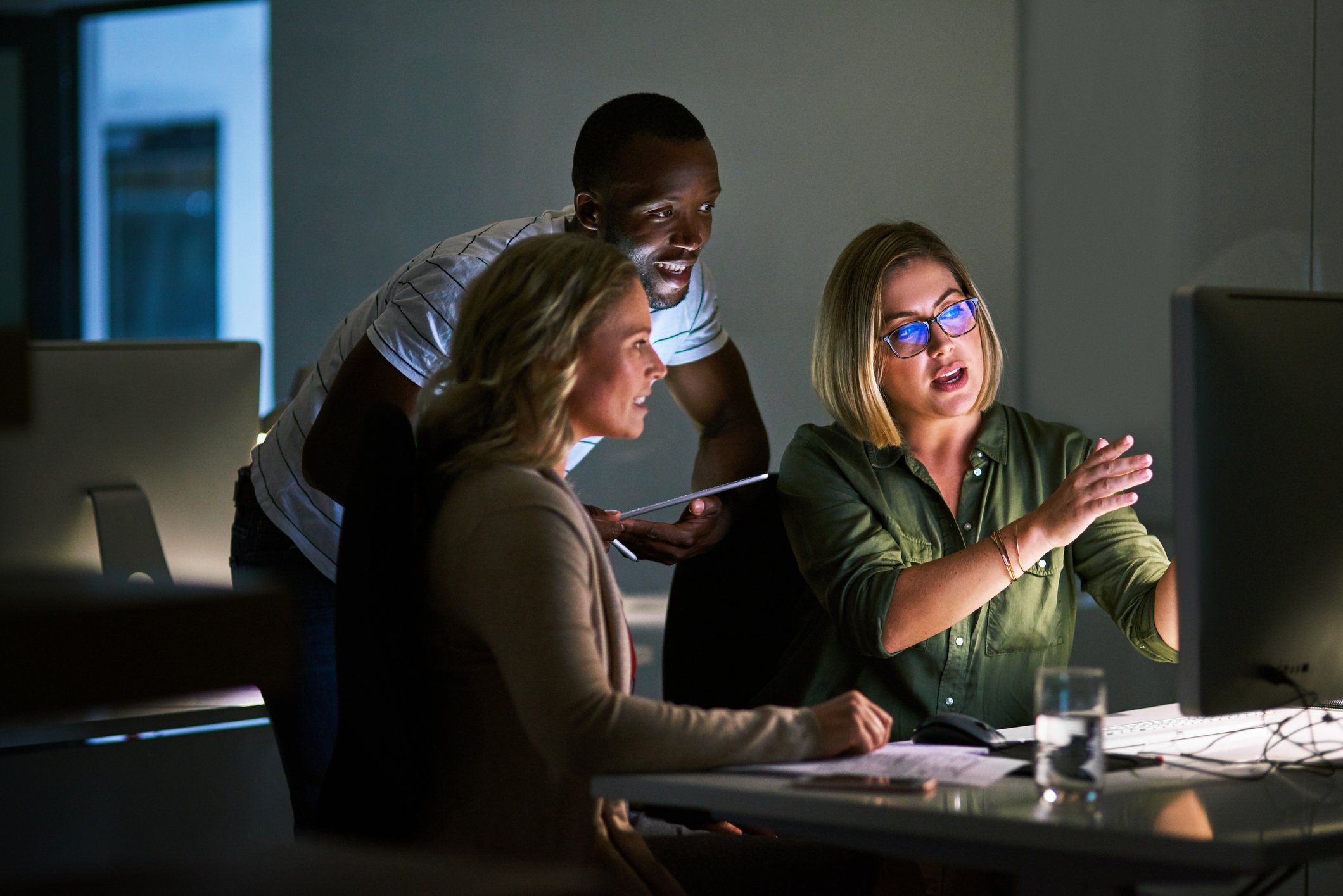 The pandemic forced innovation
As far as healthcare disturbances go, we can't ignore the elephant in the room: COVID-19. The pandemic made innovation and business agility fashionable – if not absolutely necessary.9
Every healthcare service faced new, imposing challenges. Pharma for one immediately felt pressure to fast-track development and explore areas of inefficiency. Health businesses around the world had to adopt new processes and try different ways of working.
The adoption of telemedicine and remote monitoring became the new normal during the pandemic. As an innovative solution to the new challenges, many healthcare providers and clinical trials incorporated remote monitoring tools.
Digital health might not yet be fully accommodated by regulatory bodies. Nor has it been applied to every use case. However, the ball is rolling. And it is only picking up speed.
The opportunity
The changing landscape of digital health is a unique window of opportunity for innovative companies. There are new challenges to solve, and old challenges too. The key to success will lie in understanding the true potential of digital health.
Smart clinical trials and pharmaceutical studies
Real-time data can transform the pharmaceutical industry. Clinical trials need as much high-quality data as possible.10 Not to mention, different types of data. Due to trial design and security, most studies have only used unidirectional data, not bidirectional or contextual data.
Secure, bidirectional, real-time interaction with study participants has the potential to change the game when it comes to adherence and retention. Consider how bidirectional data supports the ability to provide clear instructions at any time and motivate participants on a daily basis.
Take an example from my own country of Sweden. After donating blood in Sweden, you get a text message when your blood has been given to a patient. This small update reaffirms how valuable your donation was and encourages you to donate again in the future.
Of course, the whole industry is also trying to reduce excess time on clinical trials, fast-track development and get to market quickly. Flexible and unconventional trial designs supported by new digital solutions can achieve this.11
Personal, simple & holistic healthcare
Healthcare can be personal, simple and holistic. Any medical service cannot be one-size-fits-all if they are to be appropriate for every health demographic. Digital health systems and MedTech devices allow health services to understand the individual at hand – like never before.
If MedTech devices are to make headway with the entire population, they must have simple end-user experiences. Simplification without sacrificing data quality is critical, especially for care providers. Ease-of-use means higher data quality, but also makes it possible to adapt services for providers that often need to adjust and introduce features.
Lastly, digital health opens the door to holistic care. We all understand that our environment – where we live and work – impacts our health. In many cases, quite obviously. Air pollution can have short- and long-term health impacts. Pollen can threaten the lives of those with asthma. Weather conditions can induce severe migraines.
Thinking about health holistically will mean considering real-world environmental factors in the care we provide. Digital health, in its ability to combine data from a broad range of sources, is an opportunity. For instance, advanced healthcare at home. Sensors and devices can used on a person, but also for measuring relevant data in the home environment. Health services that incorporate real-world data will impact the whole industry.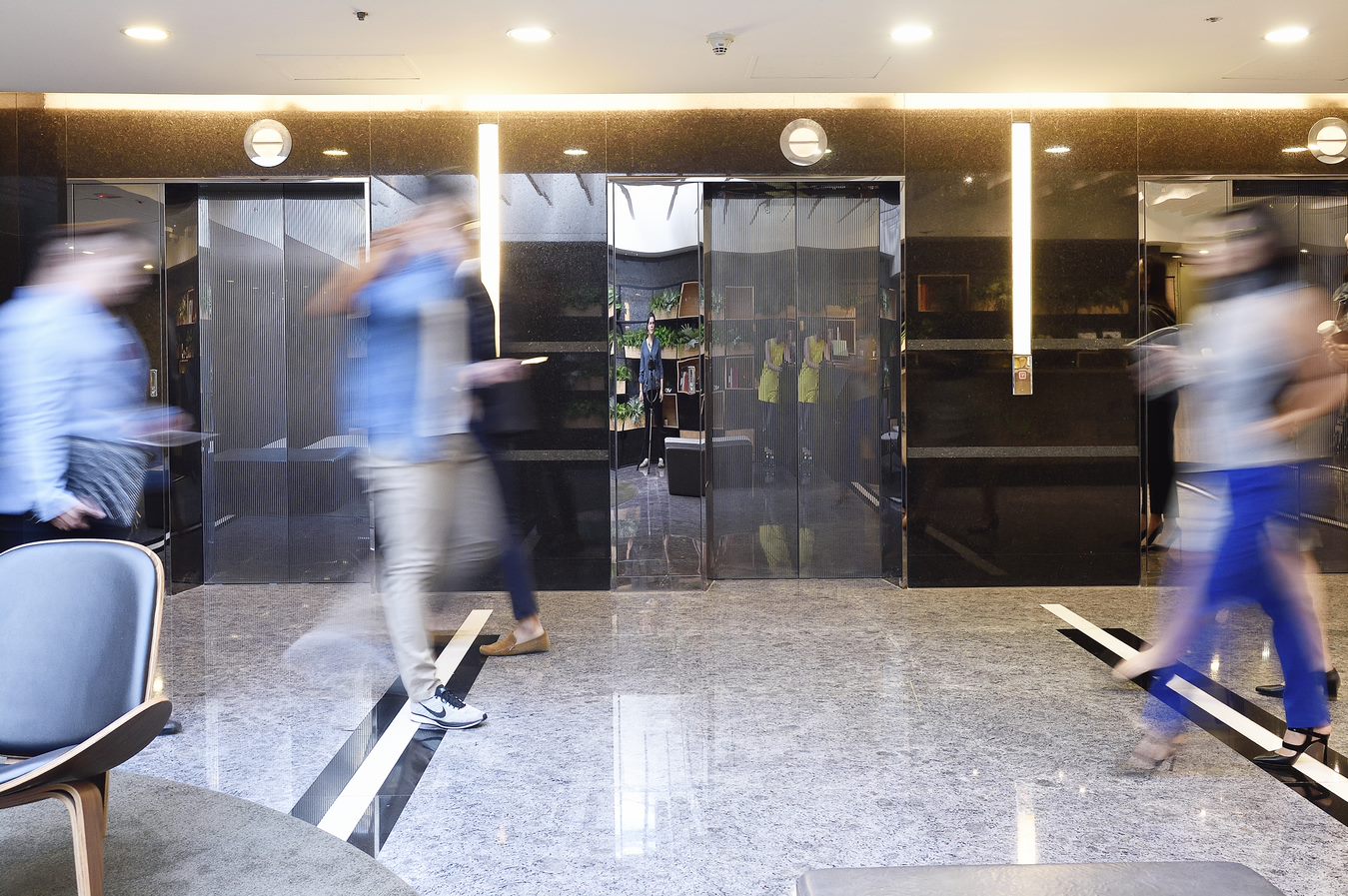 Collaborative innovation
Innovation in these traditionally slow industries can be daunting, yes. However, this fact can make it easy to forget that innovation is still necessary. If anything, it makes it more important. After all, any percentage difference in efficiency can be a game changer.
Considering the current window of opportunity, now truly is the time to leverage technology. Digital health offers the chance to provide better outcomes for service providers and end users alike.
However, being forward-thinking only means taking unique opportunities, not taking unnecessary risks. Innovation in collaboration with trusted partners removes unnecessary risk while still letting you explore new ways to improve agility and offer more.12
Digital health innovators, your time is now.
mSafety from Sony offers businesses the opportunity to innovate in digital health. The development platform and connected wearable are designed to easily build and offer powerful remote monitoring solutions, with total data ownership.
Want to learn more about innovating with mSafety?

References:
1 PhRMA. Biopharmaceutical Research & Development: The Process Behind New Medicines.
2 MedTech News. What comes next for healthcare? 2022 predictions.
3 MedDevice Online. FDA Releases Guidance On Cybersecurity In Medical Devices.
4 FDA. Digital Health Innovation Action Plan.
5 Public Health Reviews. The Emergence and Future of Public Health Data Science.
6 The Lancet. The performance of wearable sensors in the detection of SARS-CoV-2 infection: a systematic review.
7 European Commission. European Health Data Space.
8 European Pharmaceutical Review. Ten big pharma companies collaborate on data sharing AI. ; Sanofi. Our Data Sharing Commitments.
9 McKinsey. A new operating model for pharma: How the pandemic has influenced priorities.
10 European Pharmaceutical Review. Key challenges for bio/pharmaceutical manufacturing 2022.
11 Pharmaceutical Technology. Pharma developments in 2022.
12 Mace Group. A brave new world for pharma: Achieving speed to market.