Video transcript
Referenced video: https://www.youtube.com/watch?v=gUa64k78biY
Title: Sony Network Communications Europe – Intelligent business solutions
Length: 1:06

0:00
[DV: A series of scenic urban city shots.]

0:02
Sony didn't invent the internet of things.

0:05
But we are making it work for you.

0:07
[DV: Short video snippets from various workplace environments are shown.]

0:12
Across industries our customers are already using Sony solutions to boost productivity

0:18
and optimize end users experiences.

0:20
[DV: Examples of software user interfaces are displayed.]

0:23
Easy to install.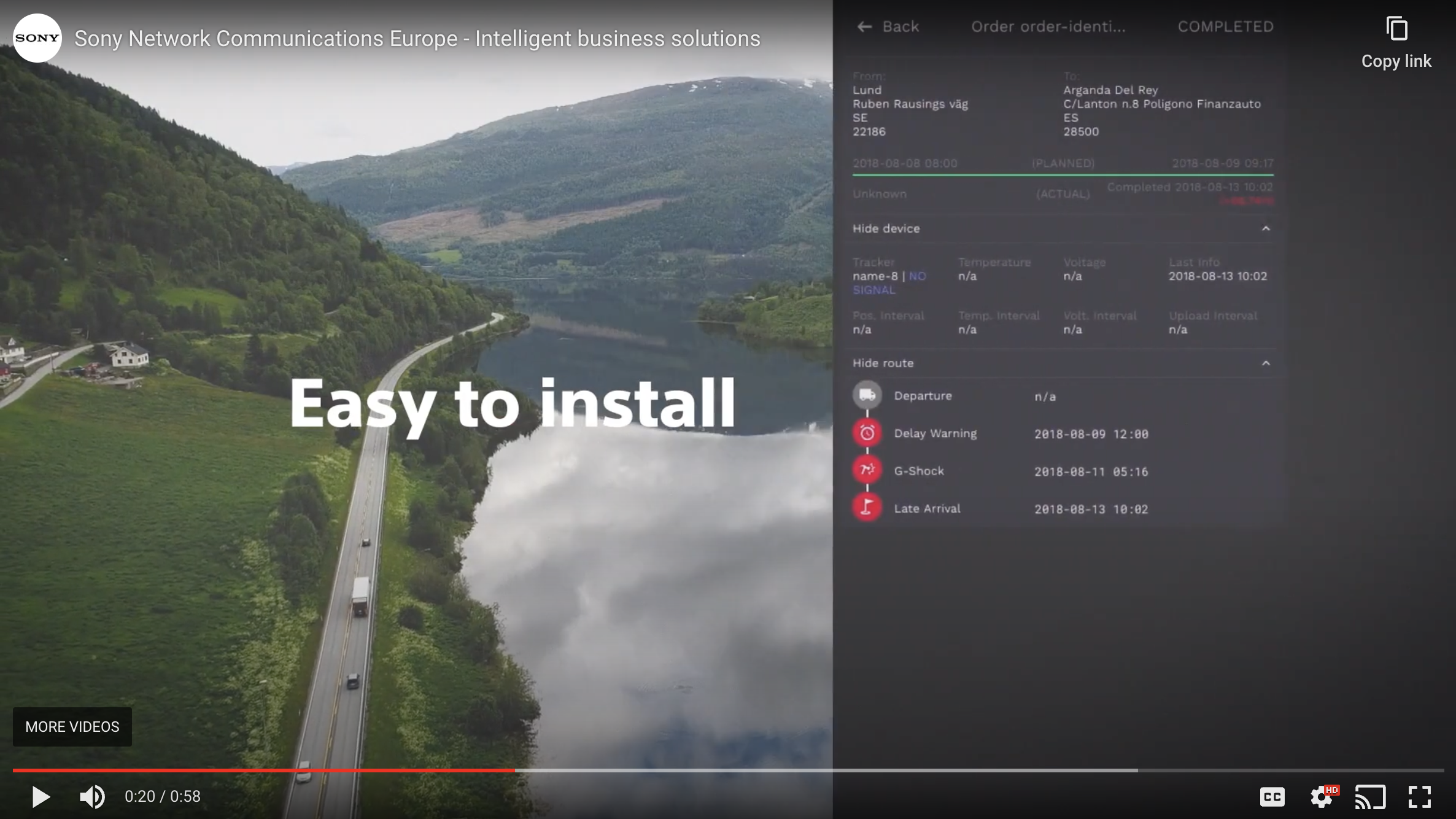 0:24
Easy to use.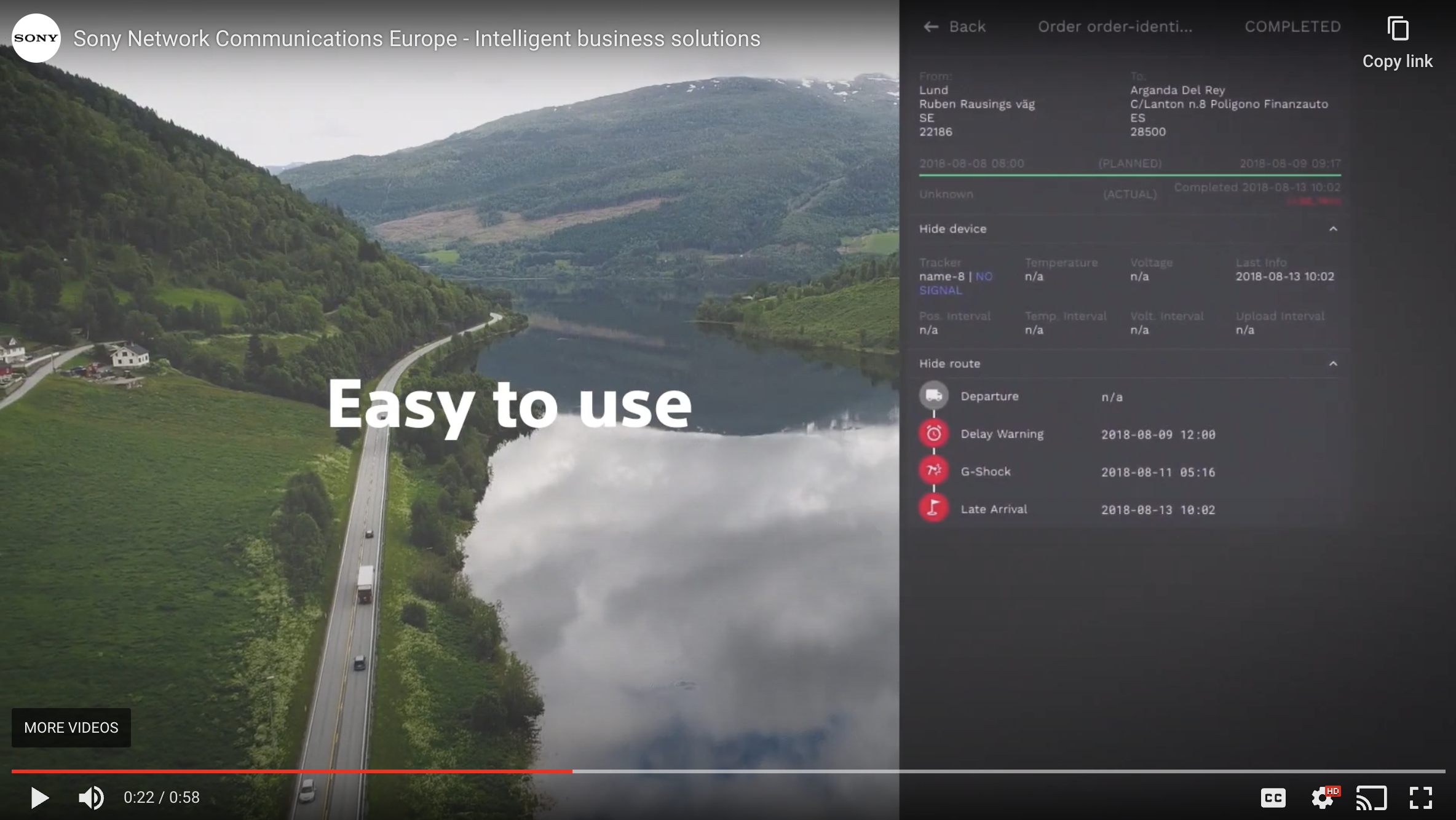 0:26
Easy to maintain.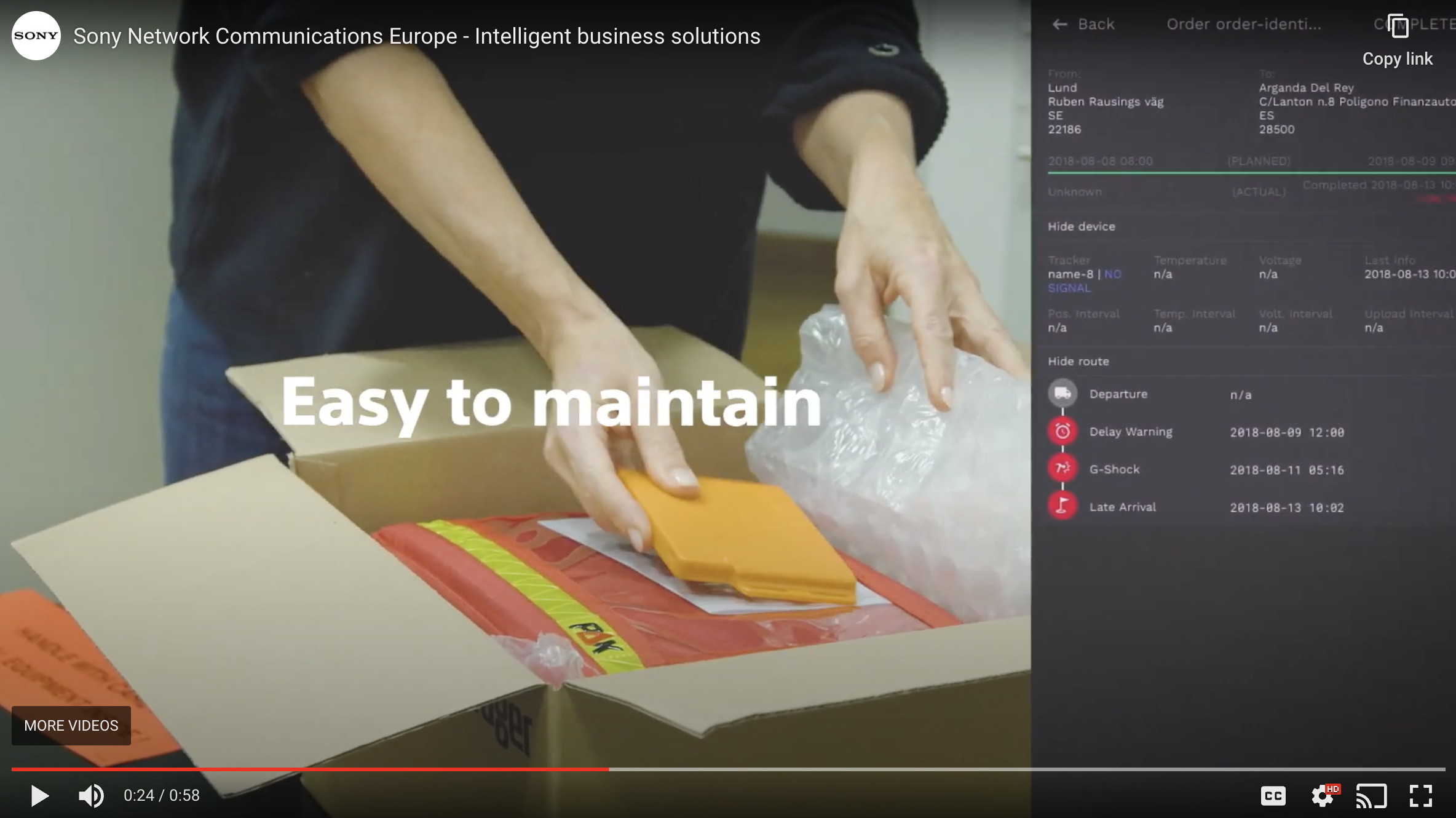 0:28
Our off-the-shelf solutions work immediately.

0:30
[DV: A series of shots showing workplace application.]

0:34
Or can be tailor-made for you.

0:36
[DV: A wearable device being discussed with a patient.]

0:40
With experience working with hundreds of millions of connected devices across the world.

0:45
Our goal remains unchanged, to empower people,

0:50
business and society to do things better in smarter ways.

0:54
[DV: People collaborating in a workplace environment.]


[Sony logotype is shown with a ping sound]


[Video ends]