Visilion asset tracking and supply chain visibility services can help
Right now, health services and the companies that supply them are under unprecedented pressure. Visilion can help in two ways. First, by providing visibility of critical goods in the supply chain to ensure they make it to their destination in time and in good condition. Second, within hospitals and other healthcare facilities, Visilion allows staff to find ventilators and other life-saving equipment quickly and easily.
Safe deliveries of medical supplies
As our healthcare services struggle to get urgently needed medical equipment and supplies in place, they are counting on safe, timely deliveries. But sometimes things go wrong during transit. For example, a rough journey or careless handling can cause damage to medical devices and electronic components, as can exposure to extreme temperatures. To remain in control and make informed decisions, health services and their suppliers need an asset-tracking solution that provides full visibility into the supply chain.
Visilion keeps you on top of the situation
Sony's solution is called Visilion and it combines an easy-to-use platform with smart tracking devices. The trackers are equipped with the latest cellular and satellite connectivity to support real-time GPS positioning and they have built-in sensors to monitor critical values such as temperature, shock, acceleration and tilt. Via a straightforward web interface, users can follow the progress of their goods and get instant alerts about anything that may affect deliveries. This makes it possible to mitigate the impacts of a delay or other 'events' by rerouting or re-planning as necessary.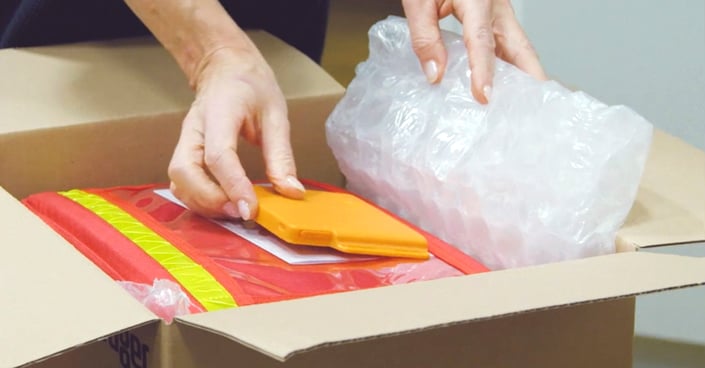 Looking for equipment wastes precious time
Ventilators and other types of critical equipment are constantly being moved around within hospitals. Searching for them wastes precious time, increasing the pressure on our already over-burdened care staff and forcing patients to wait for the treatment they urgently need. A common solution under normal circumstances might be to purchase additional equipment. But this luxury may not be an option when vital equipment is in short supply.
Visilion ensures care staff find what they need, quickly
Consisting of trackers, observers and a web-based digital map, the Visilion indoor positioning service allows care staff to locate the equipment they need in almost real time. This has three positive knock-on effects. Staff spend much less time looking for equipment, patient waiting times are reduced and hospitals get better use out of the equipment they have.



Please contact us directly via the website contact form if you have an urgent need in either of the above areas.